Charles Chaplin as Charlot
C
h
a
r
l
e
s
C
h
a
p
l
i
n
Have you ever watched any Silent Era's film?
They are wonderful and amazing films that too much people have forgotten today.
This is one of the reasons for I have decided to do this entry about Charles Spencer Chaplin.
Have you ever heard this name?
Well,

Charles Spencer Chaplin

was a famous British actor, producer, director, comedian, composer and writer. He is

known for his role as Charlot pending the Silent Era.
----------------------------------------------------------------


1. BIOGRAPHY
The fist of all, you have to know a little of Charles' story, Don't you think?
He was born in
London
(
England
) on April 16th,
1889
.
His parents were music-hall artists
. His father,
Charles Spencer Chaplin, was an actor and singer; and his mother,
Hannah Chaplin, was known on the show as Lily Harley.
Charles' father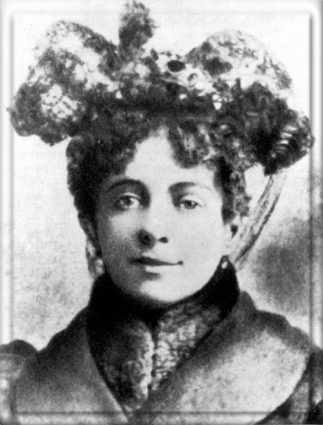 Charles' mother
During his life, Charles suffered his parents' divorce
, his mother's madness and his father's alcoholic problems and later, his father's dead (when he was really young).
Because of that, Charles spent the biggest part of his childhood and adolescence living in the street or in different orphanages; but, always with his brother Sydney.
After the early death of his father, Charles was obliged to work in vaudeville. He made ​​puppeteer, clown and dancer since age five; when he did his first public appearance, replacing his mother in a London theater.
But, he debuted on stage at
8 years
.
Since this moment,
he continued acting
with different theatre companies.
Charles as a child
When Charles was 21 years old, he entered in the mimes'
company of Fred Karno thanks to his brother's help (who was getting famous with this company)
After seeing Charles' obvious talent, Fred sent him on tours in the United States (doing different sketches).
In these tours,
Mack Sennett, who was
an innovator of slapstick comedy film (it's
a comedy's s
ubgenre, that involves exaggerated physical activity)
offered to Charles a contract, and he went with him to California with a big reputation of good comedian. There,
he
discovered the cinema world and he started to act as the protagonist in many Hollywood's films.
Charlot's first appearence
Later, Charles began
to
direct his own
cinematographic creations and i
n 1914, Charles debuted in the film Making a Living.
In which he appeared for first time as Charlot; a
drifter who wears wide leg trousers, gigantic shoes, a bowler hat, a bamboo cane and a distinctive mustache.
With this special character (created by him), Charles became into
the highest-paid movie star of the time
in 1916.
His career as Charlot was just beginning...
-
---------------------------------------------------------------
2. FILMOGRAPHY
Charles made ​​many wonderful films and short films during his life. But they are too many for me to explain. So, I decided to choose a few, which I consider his best creations...
I hope you will like it!!!!
This film is a review of the money society since Charles Chaplin's point of view. Also, it's a kind of tribute to the dog, our best friend; because, the film shows how a relationship between a person and a dog can be stronger than one between two humans.
Summary: Charlot, a
drifter
without any hope in his life, has just lost his last opportunity to
have a job.
But, when he saves a dog called Scraps form the attack of others; suddenly, all changes.
Both becomes into the best partners. Charlot always tries to bring his new friend to everywhere he goes. He even hides Scraps into his pants to get it into a restaurant. This is the most famous part of the film, because it seems like Charlot has a tail.
Later, in the same restaurant, Charles meets a beautiful singer and he falls in love with her. At the same time, some thieves steal the wallet of a drunk. Scraps (the real hero of this film) discovers the theft
, giving to Charlot and his lovers a radical life change...
My opinion: although I haven't finished watching this film, I can say that all the scenes that I have seen, have seemed to me really wonderful and surprising. "A dog's life" is a lovely film that you should see at least one time in life.
THE KID (1921)
This film is the most famous of Charlot. It was a fantastic film, in which he reflected a lot of himself. Charles was inspired by the cruelty of his own childhood and the recent death of his son to make this film.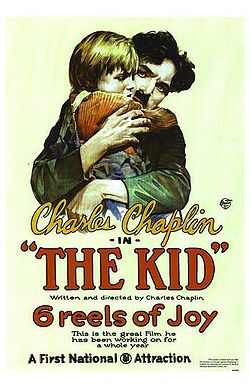 Summary: A very poor London woman called Edna leaves her child in a millionaires car, without any option of keep him with her. Although, when some thieves come to steal the rich car, the child ends in the street. Where Charlot, a drifter, decides to care him.
Charlot and his adoptive child, survive in a poor neighborhood
. They get the money to eat, doing funny and different mischieves. But, they live happy and peaceful. However, f
ive years later,
the mother
, turned into a popular singer,
will try to separate them
...
My opinion:
this is my favorite silent film with difference. Also, it's one of the few films with which I have cried. "The kid" has all the necessary things that make perfect a movie, since the best drama from the funniest comedy.
I recommend this film to everyone ;)
MODERN TIMES (1936)


This film is a funny review of
the growing technological society
of that time.
Summary:
Charlot is a normal worker, that is elected to test a new
technological creation that helps to improve the the workers' performance.
But, when it fails, Charlot, full of stress, gets crazy. Finally, his boss sends him out the factory.
When Charlot is walking along the street, without notices it, he is involved in an
illegal manifestation. Because of that, he goes to prison.
There
, he helps to control a riot without notices it (again). Thanks to it, he is released. Once outside, he returns to the fight for survival. But, this time, with the company of an orphan girl who he meets on the street and with whom he falls in love...
My opinion:
for me,
this film is very funny
and amusing. It has bad moments, too; but they only make the film better (trust me). Moreover, since my point of view, "Modern Times" has the best movements ever made by Charles.
THE GREAT DICTATOR (1940)
This film is the talkie (a film spoken) of Charles, and it
was a great success. It is
a review
against Nazism and dictatorships in general. In the film, Charles defines the Nazis as "machine men, with machine minds and hearts." He
plays two roles, the dictator Adenoid Hynkel (Adolf Hitler parody) and the Jewish barber. This one is a representation of the drifter Charlot. Also, this film is generally considered Charlot's last appearance.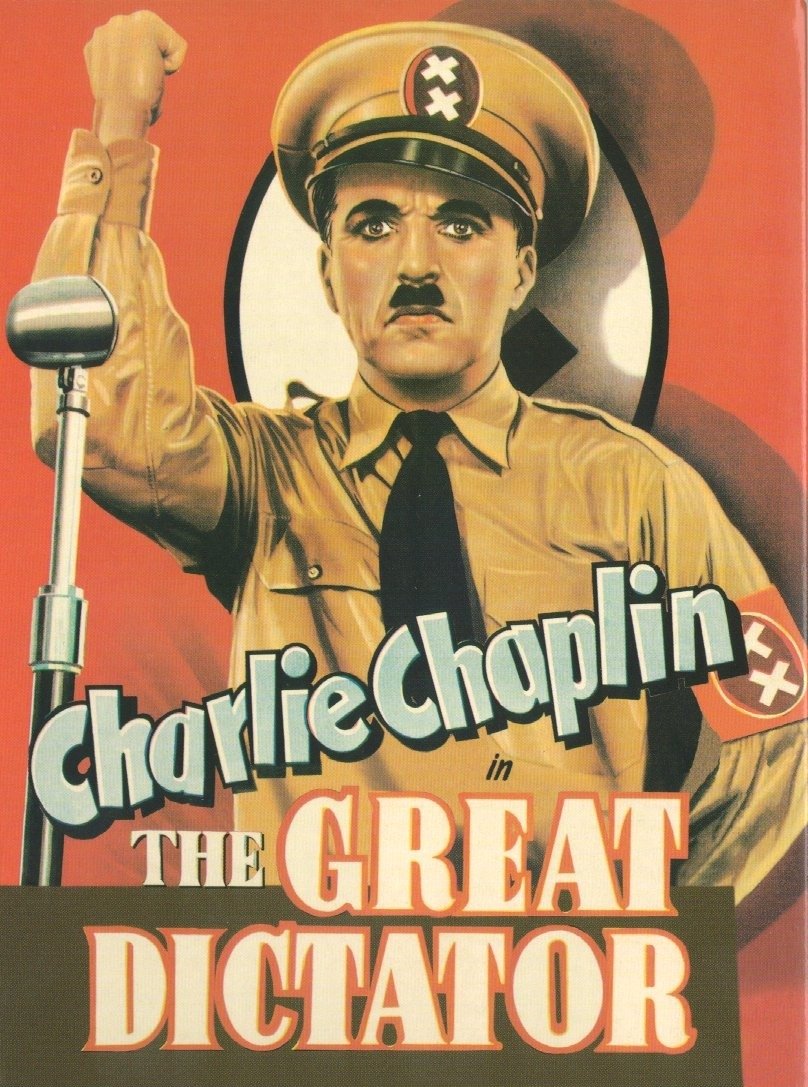 Summary:
A young barber is injured and hospitalized when he is fighting in a war for his country. Long after, he leaves the hospital, and he finds a completely different country. Now, the Jews (their religion) are discriminated.
Because of that, he is haunted by
Hynkel's
minions (a dictator who has got the country). However, during a hunt,Hynkel suffers an accident and the barber is confused for him. Because of that, the real dictator is captured and kept in a concentration camp.
Now, the barber (believed dictator) has the same power as the dictator had. What is he going to do with it?
My opinion:
this film is wonderful.
The way in which Charles reviewed the dictatorship is surprising and brave, because in that times Hitler stilled having the power.
----------------------------------------------------------------
3. SOME VIDEOS CHOSEN BY ME :)

I have chosen a few videos of Charles' films to show you how wonderful could be this man. These videos are parts of the films that I have talked about.
Let's go!! Enjoy them!!! :)
----------------------------------------------------------------
What are you waiting for? Go and visit it! :)
----------------------------------------------------------------
#Charles Chaplin
lAURA
ALONSO MOLINA