My city is the capital of the oriental region and the most filled with Morocco. Oujda is the big city of the northwest of Morrocan with an estimated population 450.000 that one finds in the fertile plateau Agdal to approximately 15 kilometres of algeria.
The city of oujda contains a small historical medina surrounded with walls that is opened by several doors the famous is Bab Sidi Abd Ouahab.
Near the city there is the oasis of Sidi Yahya who is to six kilometers to the south of the city. This meeting of many different religions. One shelters the mausoleum of the holy employer of the city " Sidi Yahya Benyounes " and the tombs of several saints.
Now I am going to tell to you about the typical food of Oujda and his suits:
The Gastronomy of Morocco corresponds to be the set of plates and ingredients that are consumed in the country of Morocco .
The culinary Moroccan can be considered like of great wealth and diversity , this can owe to the interaction that has managed to have with other external cultures. The Moroccan kitchen(cuisine), with exception of the local dishes, nowadays can be considered to be a mixture of gastronomías proceeding from the Berbers, Moriscos, Middle East, Mediterranean and African. The culinary culture of Morocco covers not only the food but also the culinary traditions as the dyafa of Moroccan banquet .
CUSCUS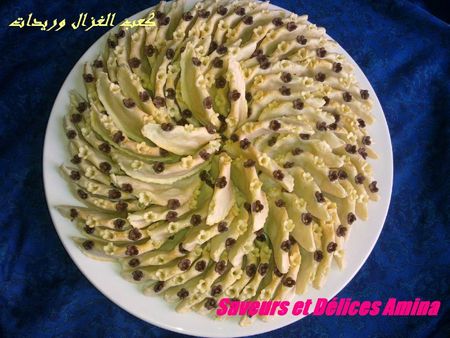 Typical suits: In Morrocan every city is characterized by his traditional suits, oujda also it has his traditional suits.