THIS LAST MONTH, EUROPE HAD THE OPORTUNITY TO MEET SOME ACTORS FROM THE AMERICAN DRAMA AND FAIRY TALES' SERIES
ONCE UPON A TIME
. SO, I'M GOING TO TALK A LITTLE BIT ABOUT WHAT WAS THAT CONVENTION
ABOUT. BUT BE CAREFUL, BECAUSE THIS ENTRY CONTEINS SPOILERS OF THE THIRD SEASON OF OUAT, SO IF YOU HAVEN'T SEEN IT , I RECOMMEND YOU TO DON'T READ IT.

The actors that went to the Fairy Tales First Convention. Hon Bailey
(The Hunter/Sheriff Graham) , Sarah Bolger ( Princess Aurora) , David Anders
( Dr.Frankenstein/ Dr. Whale) and Keegan Connor Tracy( Blue Fairy/
Mother Superior)
As in the Fairy Tales Convention Chapter I , some actors from one of the most popular series of the moment (to learn more about the series look at
ABC' OUAT page )
, came to Versailles( France ). It first happened on December and this convention was organised by Xivents.
Seeing the success of this event, Xivents organised another one Fairy Tale convention ; this is the one I'm going to talk about:
FAIRY TALES CHAPTER II
THE BILLBOARD OF THE SECOND CONVENTION.
AND THE GUESTS THIS TIME WERE:
REGINA MILLS/ THE EVIL QUEEN ( LANA PARRILLA)
BELLE ( EMILIE DE RAVIN )
HENRY ( JARED S. GILMORE )
ZELENA / WICKED WITCH ( REBECCA MADER)
PETER PAN ( ROBBIE KAY )
ROBIN HOOD ( SEAN MAQUIRE )
Next, this is the promo
that Xivents prepared this time. It is absolutely awesome( with a really epic music and scenes of the series) so I recommend all the ONCERS to see it.
The hall of the questions / answer sessions
The convention took place
in Versailles that is just at 17 km from the capital city of France, the beautiful Paris. Concretly,
it was inside of Le Palais Des Congrès De Versailles, next to Le Chateau De Versailles, a place that is very interesting to visit because of his history that goes back with the king Luis XIV, and the wonderful gardens that surround it.
Then, the convention lasted two days ( the 21st and 22nd of June 2014) on which there were plenty of different and increible activities to do with the actors, like:
autograph, photos and question/answere sessions , analytics conference, some contests, festivals... and even a few people could have the chance to have a VIP dinner with the actors!!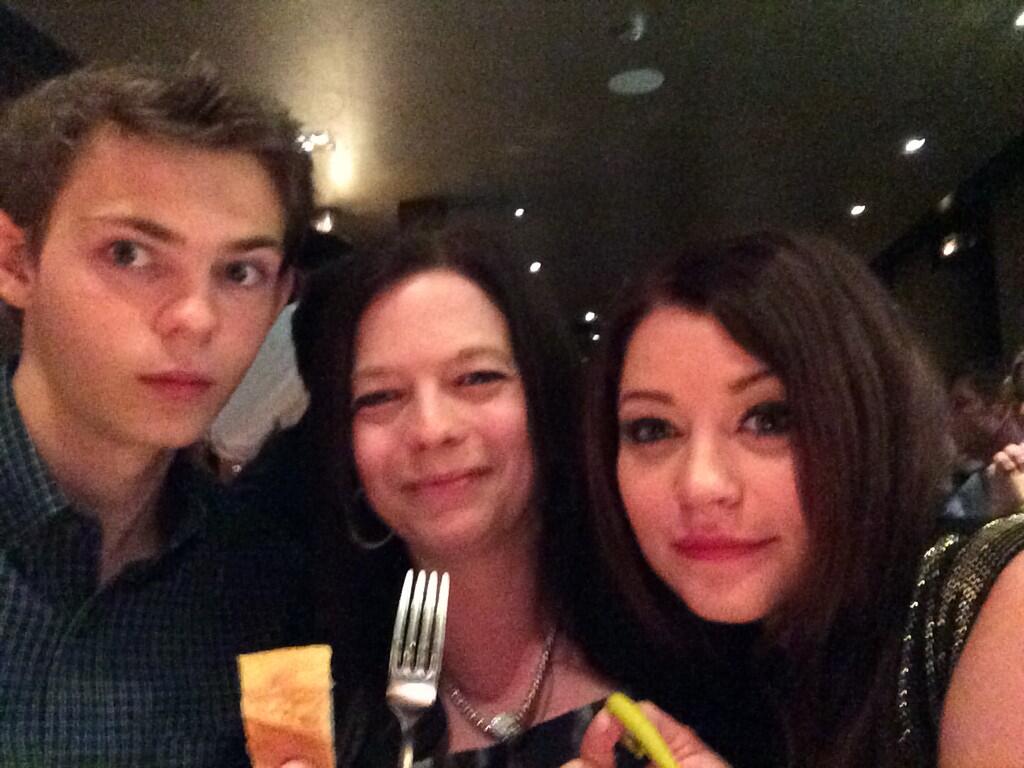 "@RobbieKay_: Fan dinner in Paris! @emiliederavin @Virginia_Klaus"
IF YOU WANT TO KNOW ALL THE ACTIVITIES PROPOSED TO DO , YOU WILL FIND THEM IN THE OFFCIAL PAGE OF THE CONVENTION , MADE BY XIVENTS:
Xivent's official page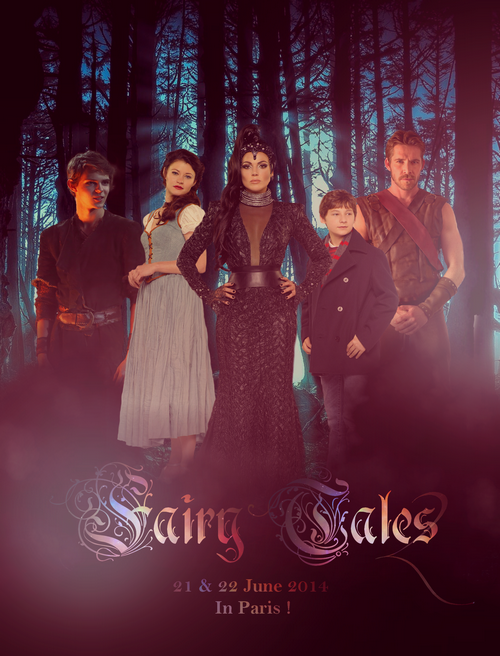 (HERE YOU CAN ALSO SEE ALL THE PASS , THE EXACT LOCATION OF THE EVENT , SOME HOTELS THAT ARE NEARBY IT...)
They talked about many interesting things about how was shoting the scenes with the others actors and how did they develop their characters , making them as real as they look like in the series. Also , they were talking about how they think their characters are going to be in... Season 4 :) But they don't actually know because the producers don't want to tell them spoilers, even when they are shoting!
There were also time for some jokes xD :
If you want to see some videos of the sessions , there are some in the last section. Anyway , there are great videos filmed by the ONCERS that could go there and here are some of their channels in Youtube:
Moreover,I let you here an interview with Rebecca Mader, Sean Maguire and Jared S. Gilmore:
And another fantastic video made by
CruellasFurCoat
( thanks you guy ! :) ) with the best moments of the sessions. Awesome!!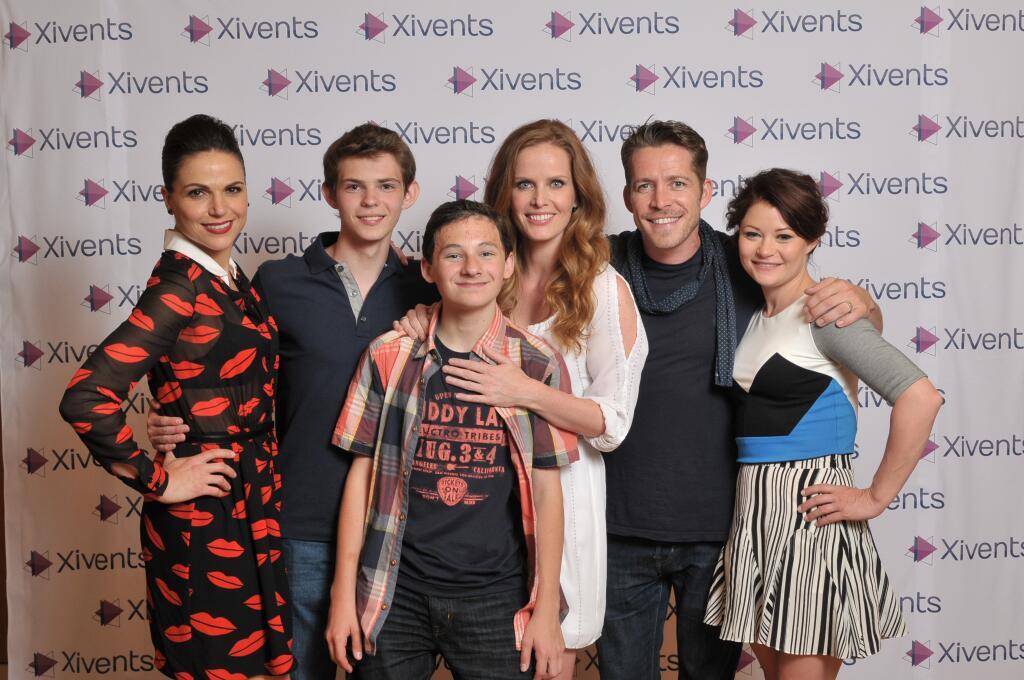 And finally, in the photo sessions , the guys were really absolutly nice with all the fans! Like if they were
like a huge family! :)
TIME TO SEE VIDEOS!
THE NEXT ONES ARE ABOUT OUR FAVORITE CAST CONFIRMING THEIR ASSISTANCE. UNFORTUNATELY , NOT ALL OF THEM DID IT, THAT IS A REALLY PITTY:
Regina/ Evil Queen( Lana Parrilla ) confirm her assistance
Henry( Jared S. Gilmore) confirm his assistance
Come to meet Sean Maguire
'ONCE FAMILY' EXPERIENCE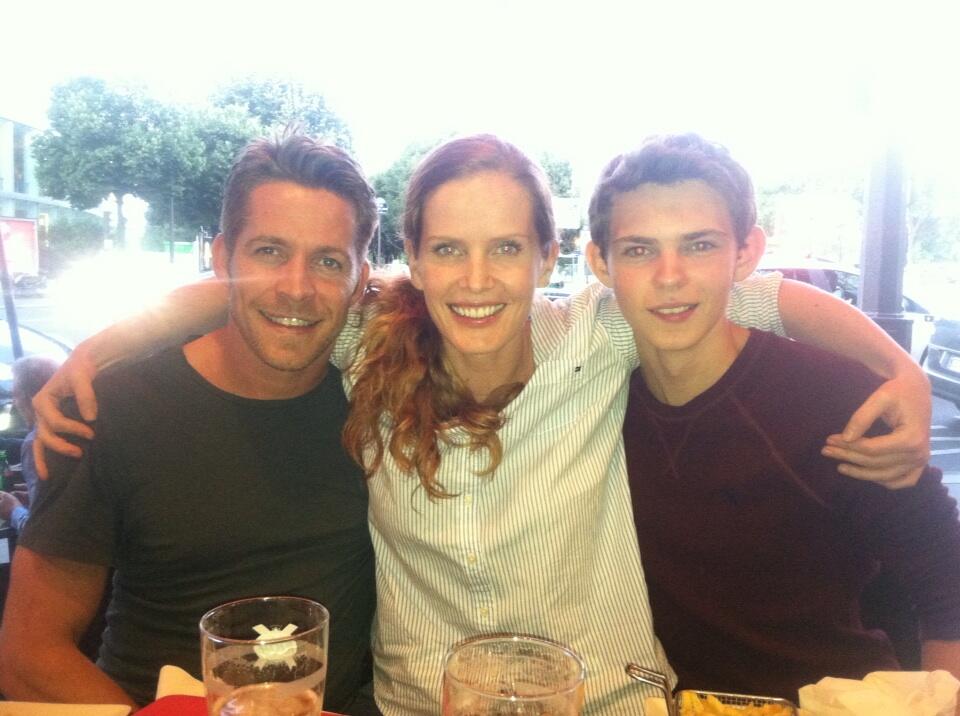 "@sean_m_maguire : @bexamder @RobbbieKay_ 3 Brits
cheering on our losing lions.
Come on England!"
Since they arrived to Paris one or two days before the convention until they left it , they didn't stop
telling us how was being their experience , taking selfies and some other photos , visiting the place...by their social networks' accounts.
Here there are their accounts in some social networks in which you will see all of those things:
"@Jared_Gilmore:Thanks you @Xivent for the best security team
ever. They didn't rough me up to bad. Thanks Guys!"
Lana Parrilla's account:
@LanaParrilla / lparrilla
Sean Maguire's :
@sean_m_maguire
Rebecca Mader's :
@bexmader / bexmader
Emilie De Ravin :
@emiliederavin /emiliede_ravin
Robbbie Kay :
@RobbieKay_ / robbiekay71
Jared S. Gilmore :
@Jared_Gilmore / therealjaredgilmore
Emilie and Lana going shopping looking for shoes .
Are they testing them?
ONCERS' EXPERIENCE
Me, I couldn't go there , but I supossed that it has been one of the most fantastic experience for all the ONCERS that could go to Paris , and here are some pages made by them where you can find how they lived that and many videos and photos of the 'OUAT FAMILY' answering their questions . Enjoy them :)
Xivent's Twitter Account
( here you can find lots of the questions that were made to the actors, photos of them answering and many RT of photos of the fans with the cast )
http://www.tumblr.com/search/xivents+convention/recent
http://storybrookemirror.tumblr.com/
http://onceuponafans.tumblr.com/post/89857149256/xivent-convention-2014-rebecca-mader-says
A FanArt of an ONCER
Andrea
Martínez
Cazorla